Logo, Pattern, Packaging, Illustration, Photography, Video
There was a need to create not only a logo, but a color scheme and a custom, difficult-to-replicate pattern for a basketball. The newly trademarked VisiTect Basketball is a one-of-a-kind design standard ball developed to standout from other generic orange basketballs on the market.  
This pattern now has a pattern patent.
The Pattern
The brief stated that a unique pattern needed to be developed, something that was difficult if not impossible to recreate. I wanted the pattern to contain some sort of element of the newly created logo, so I tried various ways of distorting the "V" from the design. 
I uploaded the VisiTect "V" into a mirroring app I had on my phone called Mirror Lab and adjusted the shapes until I had a pattern that was still clear, but somewhat complex.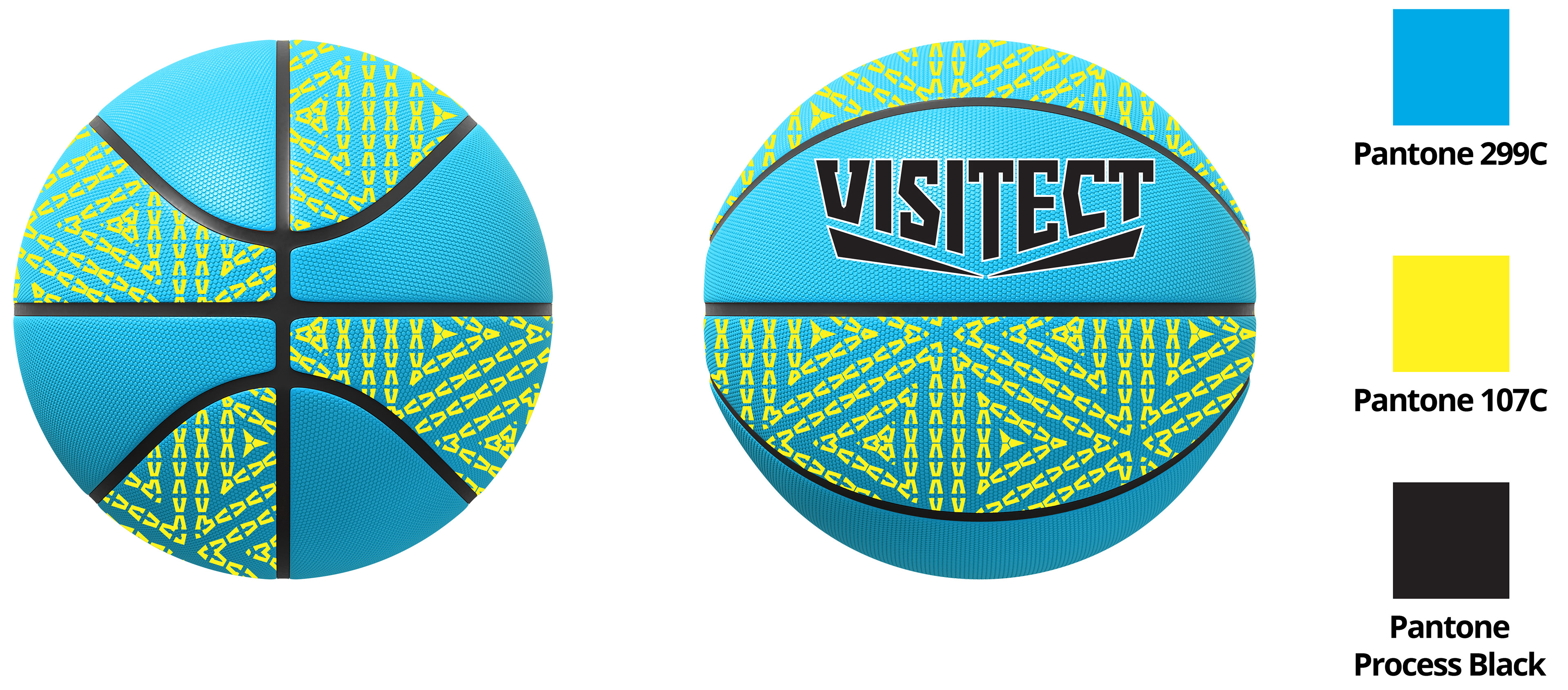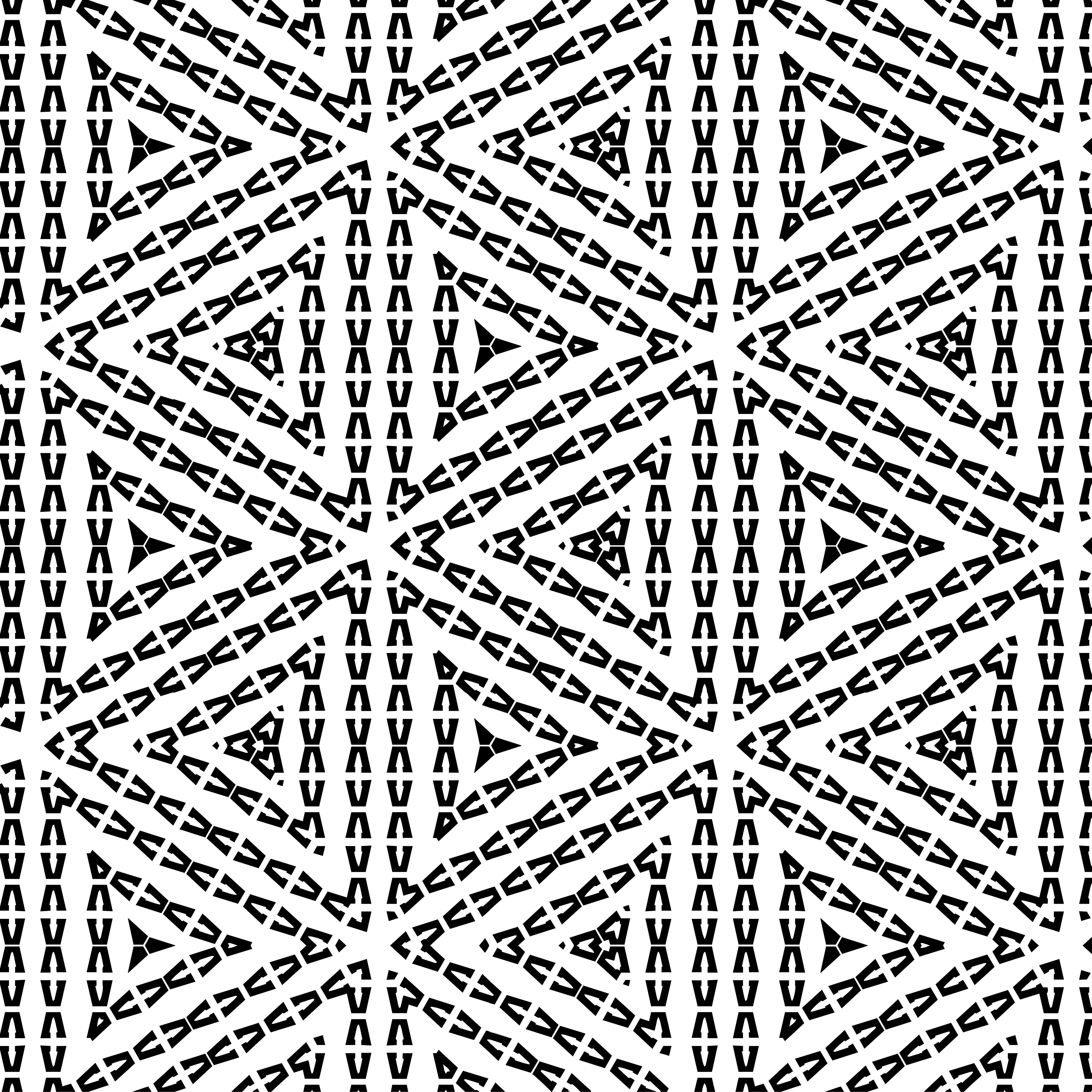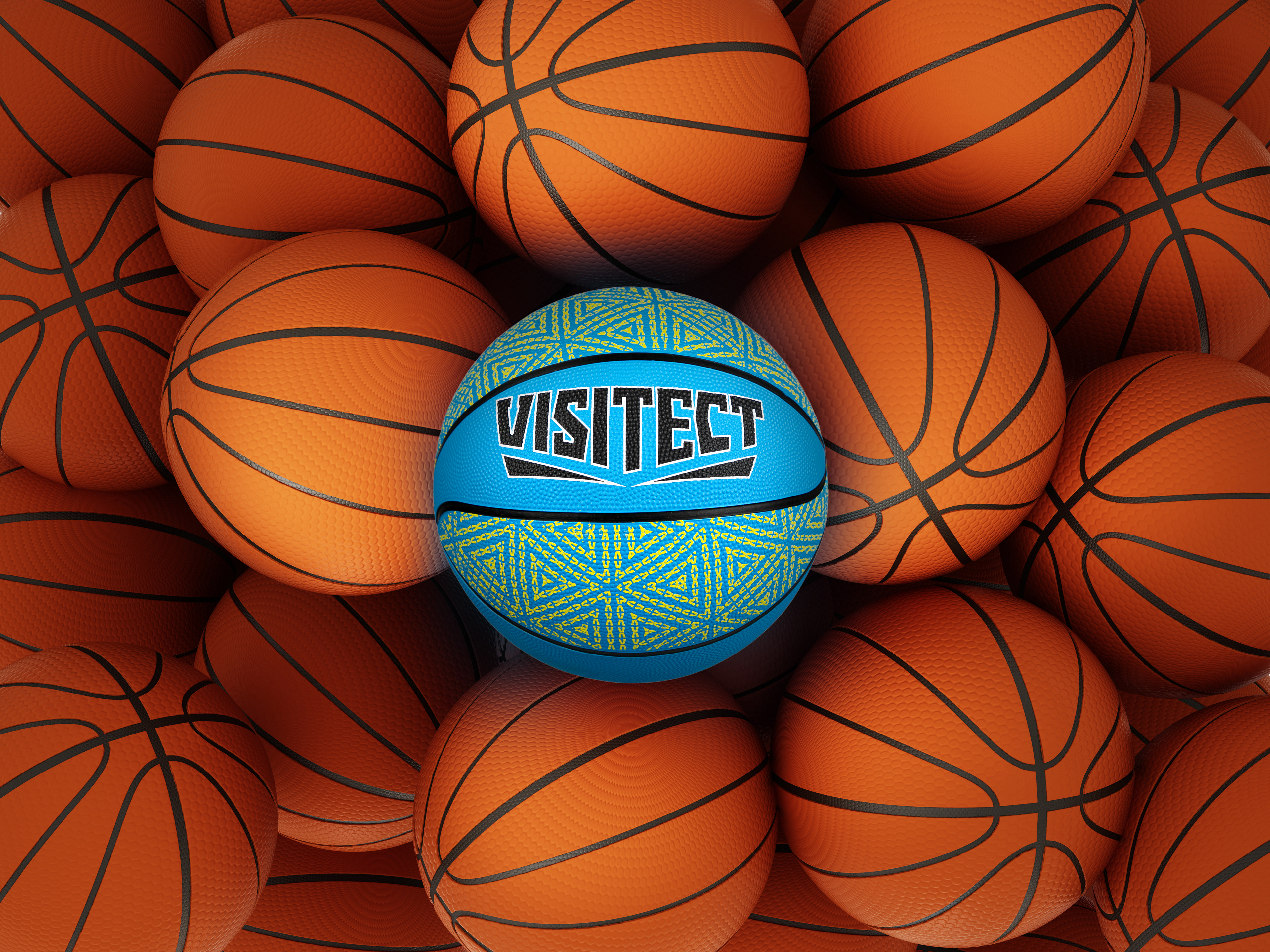 Product Launch
The logo, pattern, and color palette was approved by the Product Manager and production on the new basketball design moved forward. I created mock-ups for use in print and online catalogs, sales flyers and e-mail marketing.
Product Success
The product successfully launched in 2018, and once samples arrived, I created product photos and a product video highlighting the unique features and benefits of this basketball. You can find this product on Bob Barker's website
here
.