Logo + Brand Style Guide, Business Cards, Gift Certificate, Packaging, Website Design
The client, Lyndi, is a make-up artist and licensed esthetician, was starting her own spa and make-up business. She wanted a logo that embodied the personality of her business model and ideal clientele. She had an idea of the type of look she was after, but didn't know how to bring it together. Pairing the chosen two fonts brought all of the various features of her business together.


Illustration Process
While brainstorming ideas, I came across line drawings of feminine faces, and sought to bring that element into this logo. Being fascinated with one-line drawings, I gathered various photos of Lyndi and drew dozens of illustrations. I was looking for something soft, simple and luxurious, much like the way Lyndi wanted her logo. I chose the best illustrations and developed some concepts. 
The Complete Package
Five concepts were shown to Lyndi, and she was moved to tears when she realized her logo contained an image of her face, and symbolism that went along with this brand story. 
She made her selection, and we moved ahead with choosing a brand color palette, and created a brand style guide, business card and gift cards. We added her newly created logo to her website, and social media profile images were created.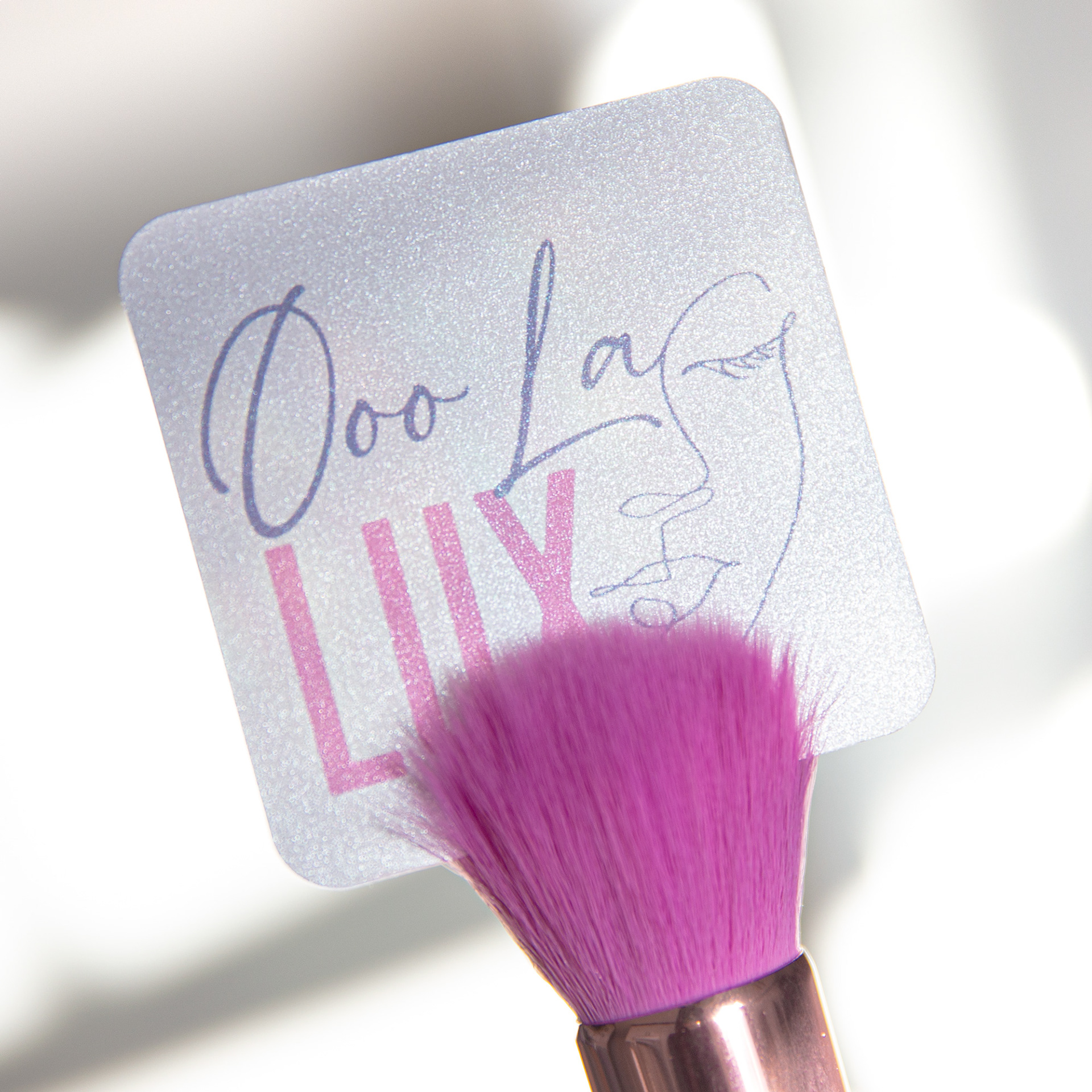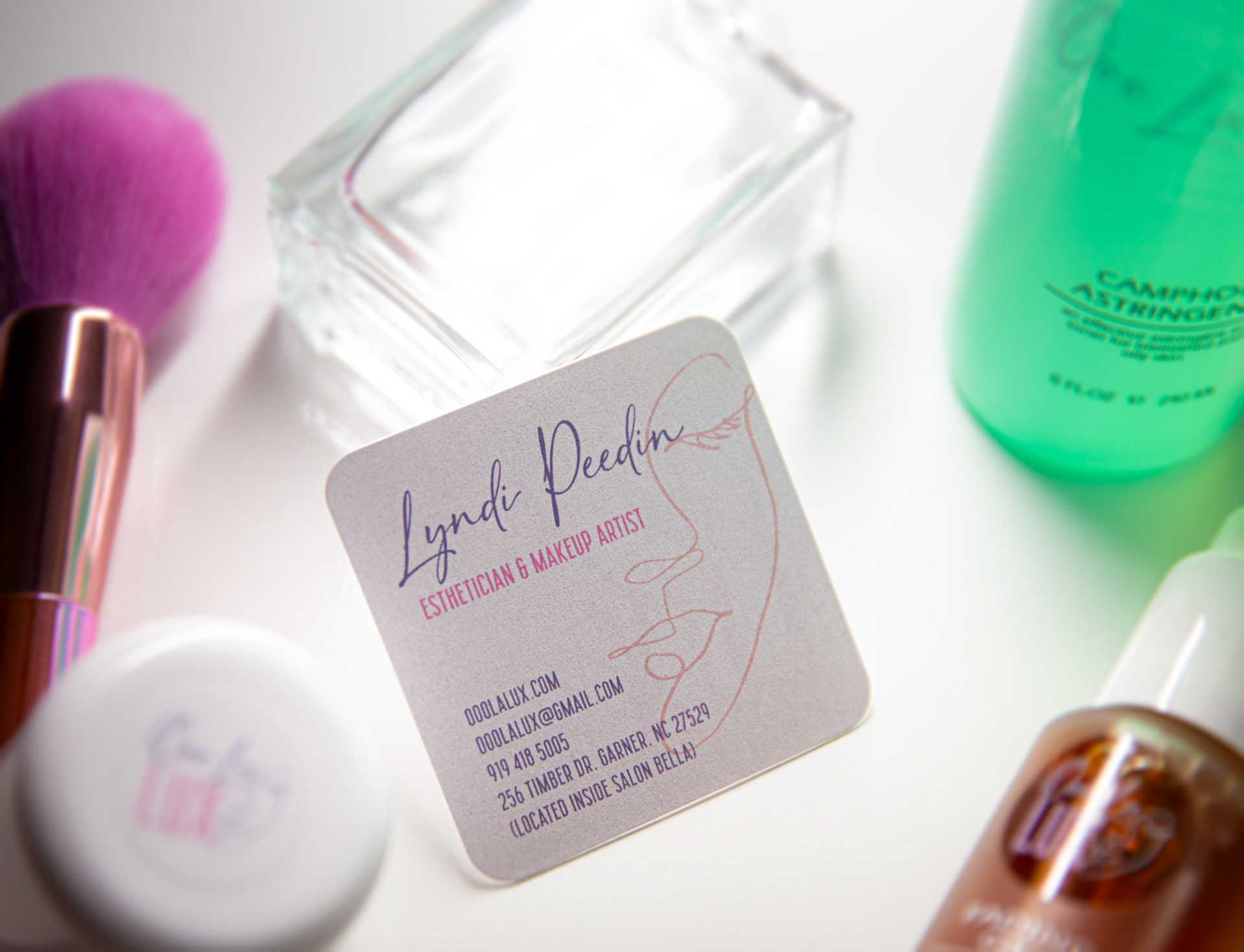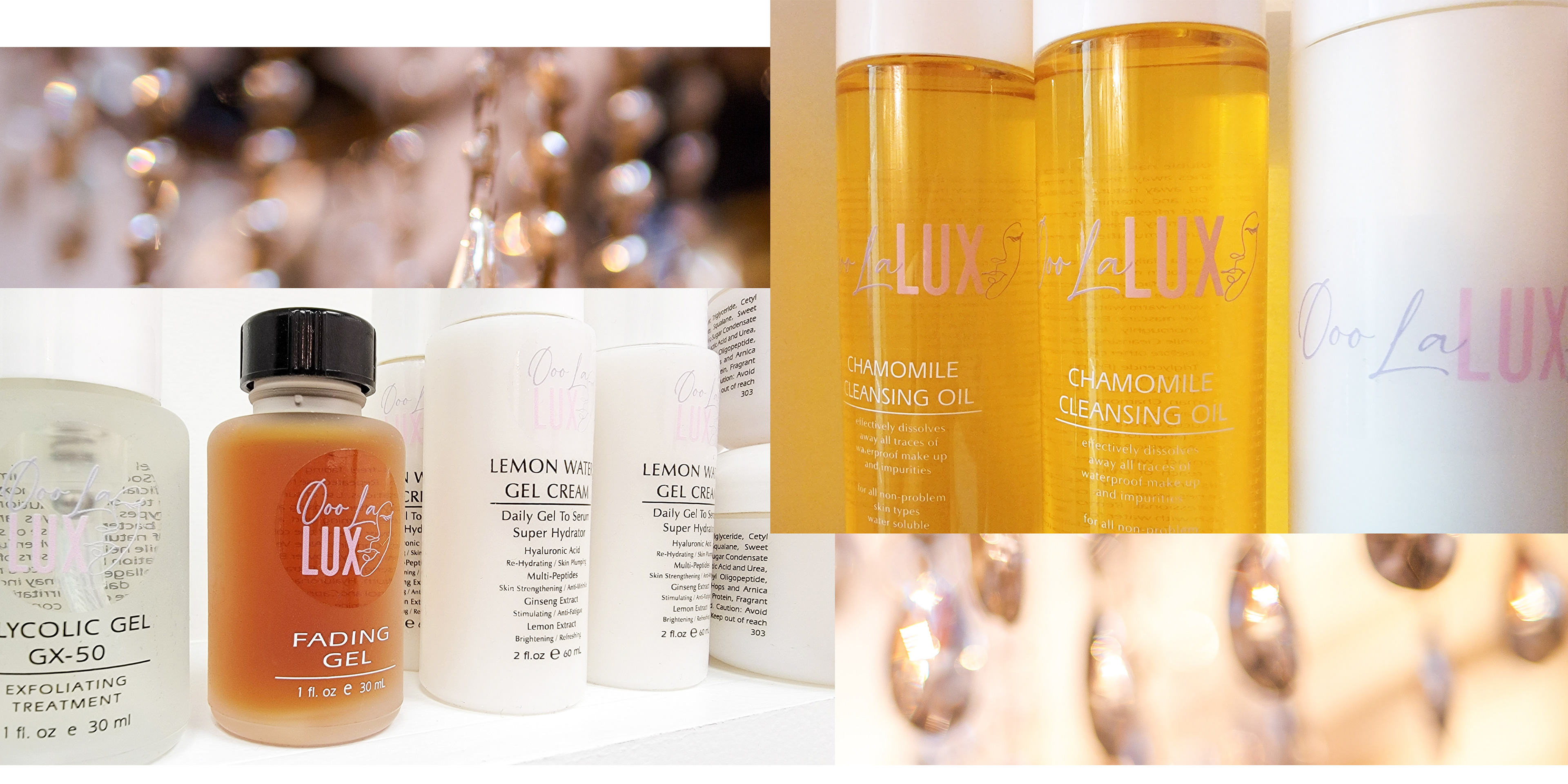 Labels
Not long after successfully launching her business, Lyndi moved forward with branding her own line of skincare products. We only needed to create labels for the products as the products arrived to her ready to go. Wanting to keep costs down, we came up with two different sized labels that would fit nicely on a variety of products. Utilizing her logo, we chose a vendor that offered waterproof, clear labels to finish up the project.