Logo + Branding, Photography, Video, Email Marketing, Illustration
Lonny, a Product Manager with Bob Barker Company was developing a one-of-a-kind safety smock for at-risk residents in a correctional facility. The new smock was going to be a one-piece construction with no hook and loop (Velcro) or other attachments that could be removed and used in dangerous ways. She developed a product that could be worn like a smock with "arms" that crossed in the back and were kept in place with a unique "mushroom" shaped end.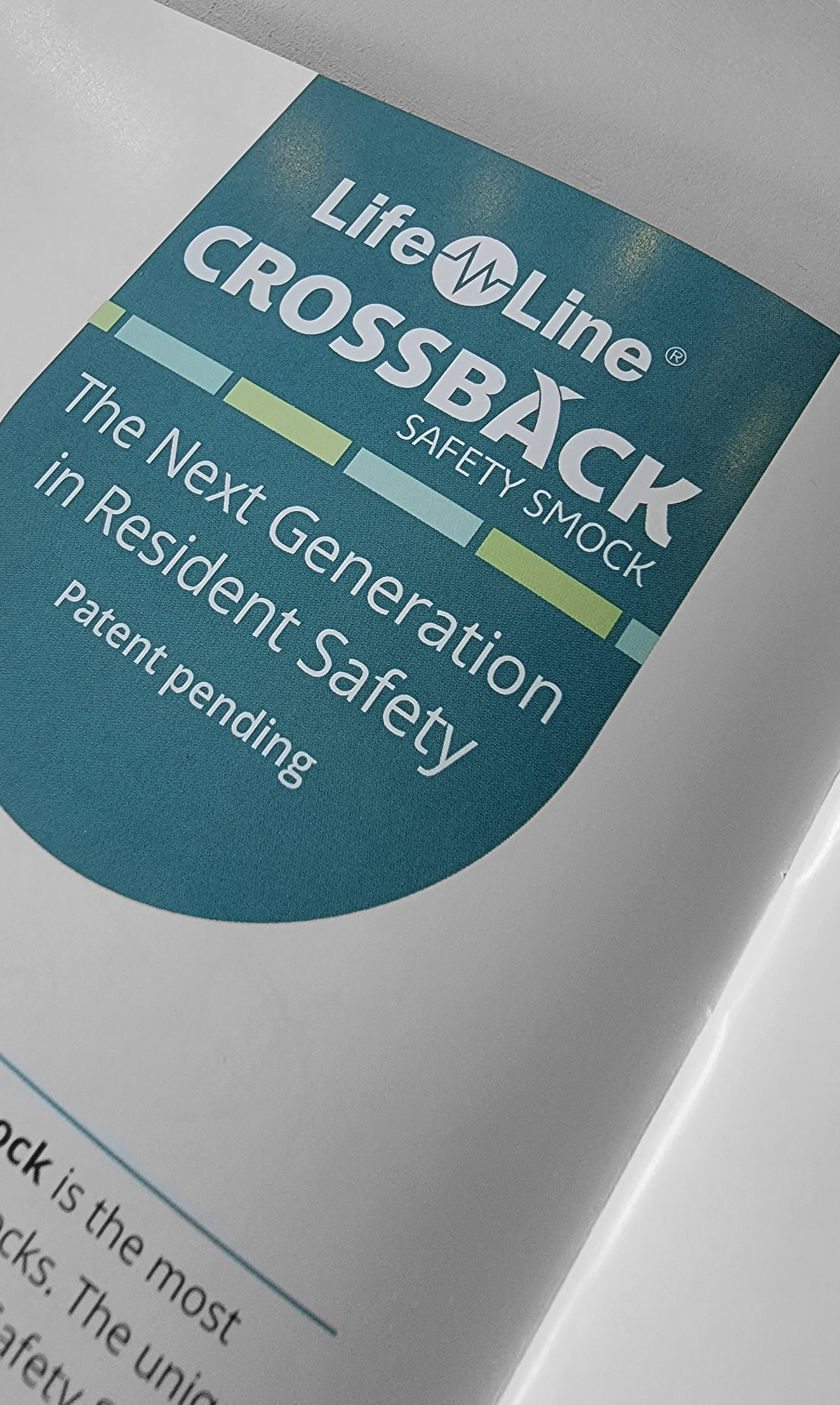 A winning concept
Lonny wanted a logo that embodied the safe and secure aspect that this new product would offer. It needed to be trustworthy, stable, but also approachable and honest. She liked the idea of working an element of the smock design into the logo if I could manage it. So I got to sketching and drafting up ideas.
Four options were presented to Lonny and with excitement, she selected the option that best resonated with the look and feel of the safety smock brand we were after. She loved the clarity of the design and how an element of the smock design was part of the logo design without being too distracting or cheesy. 
Photography + Video
Photos of the product were needed for print and digital marketing and training materials. Since the smock is advertised as fitting all sizes up to 300lbs we found two volunteers within the company to model the smock.
Developing a video during the early stages of the pandemic was particularly challenging especially when several people were needed to bring the shoot together. Lonny wanted to show how the same smock really could fit on two very different body types. So we found a location in our warehouse that fit the bill and filmed all shots in house.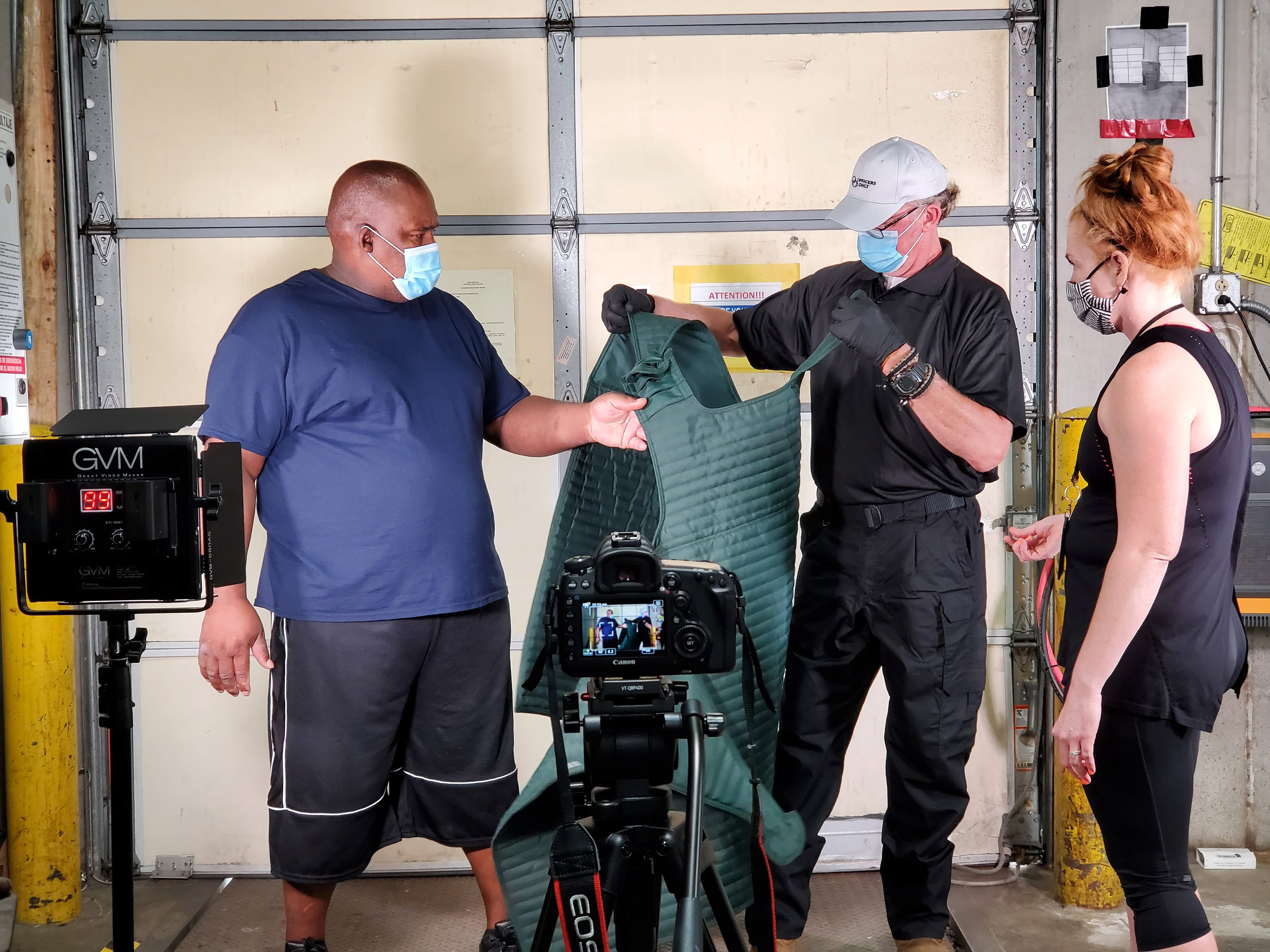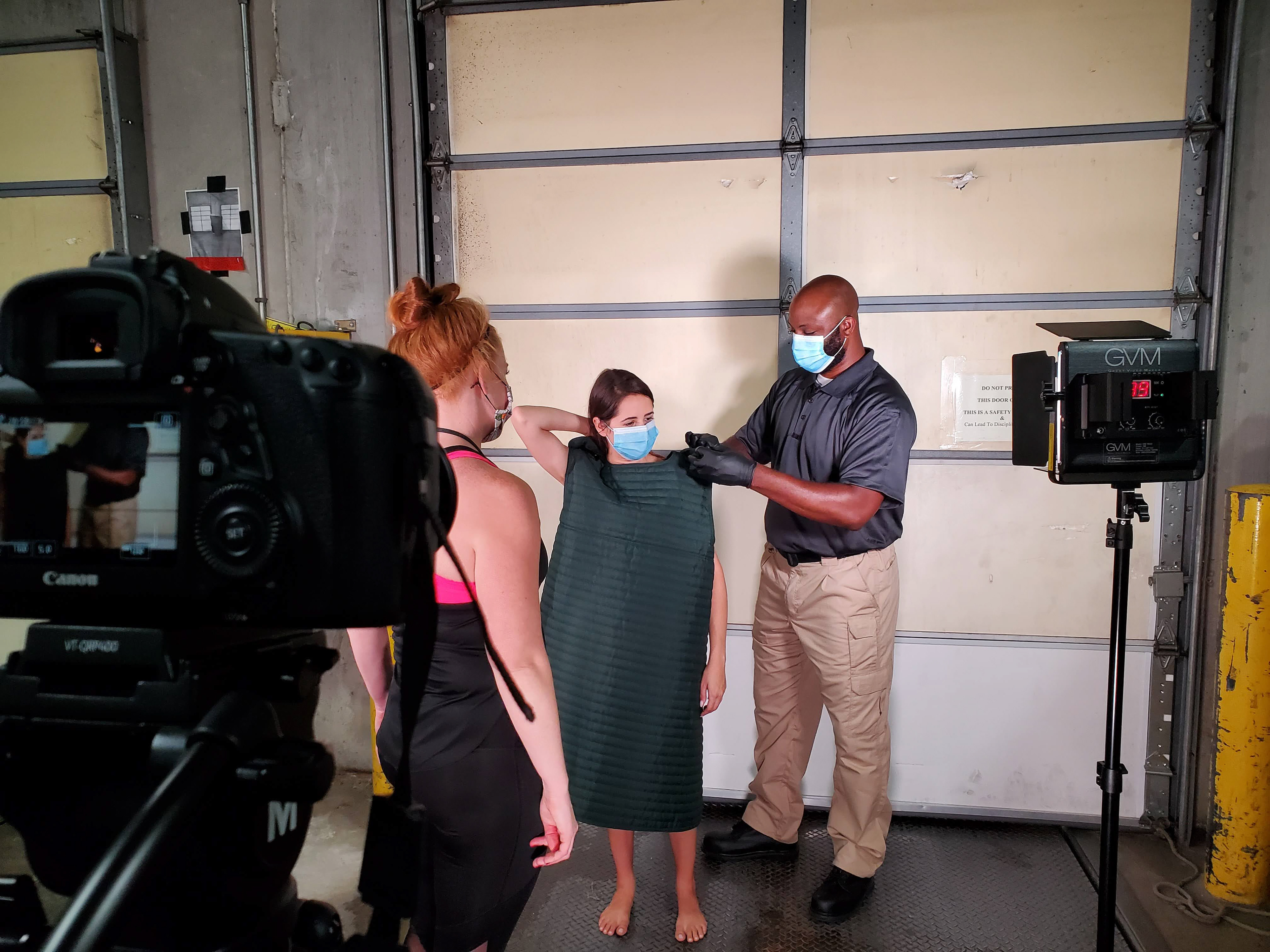 Email Marketing + Website
Since the Crossback was launched in 2021, I have developed several email marketing campaigns for it as well as banners on Bob Barker's website. Today the Crossback has received it's U.S. patent and grows in popularity with Bob Barker's customer base. You can view the Crossback on their
website
.