Logo + Brand Style Guide
Amanda Elmore has long dreamt of using her farm land, expertise, and love of the outdoors to start her own business. An accountant by trade and an entrepreneur at heart, she was ready to get her business off the ground and needed some branding. 
Amanda had a lot of ideas rolling around in her head, she listed all of her farm animals, and vegetables that she produces on her farm, along with some other visuals she wanted to see in some concepts.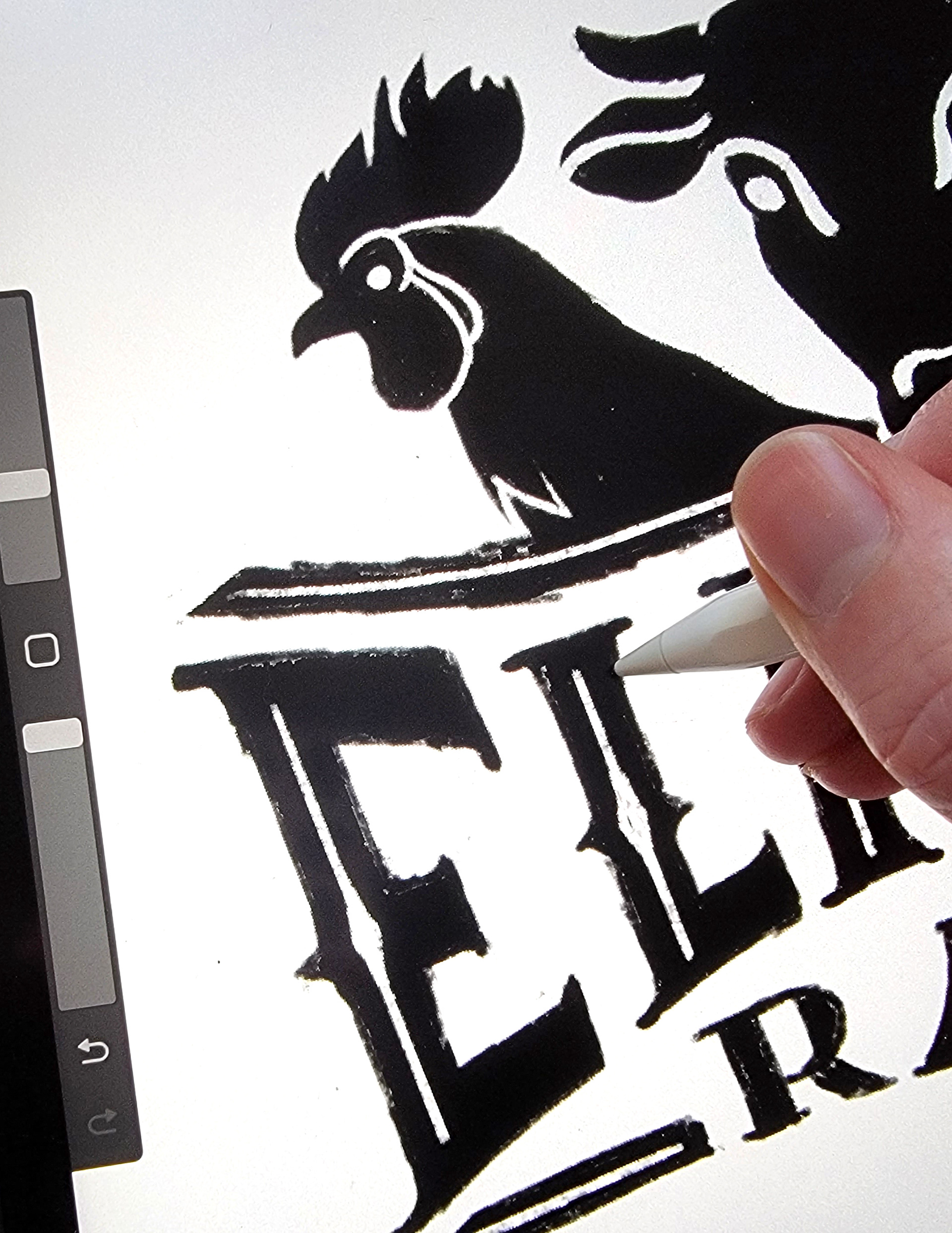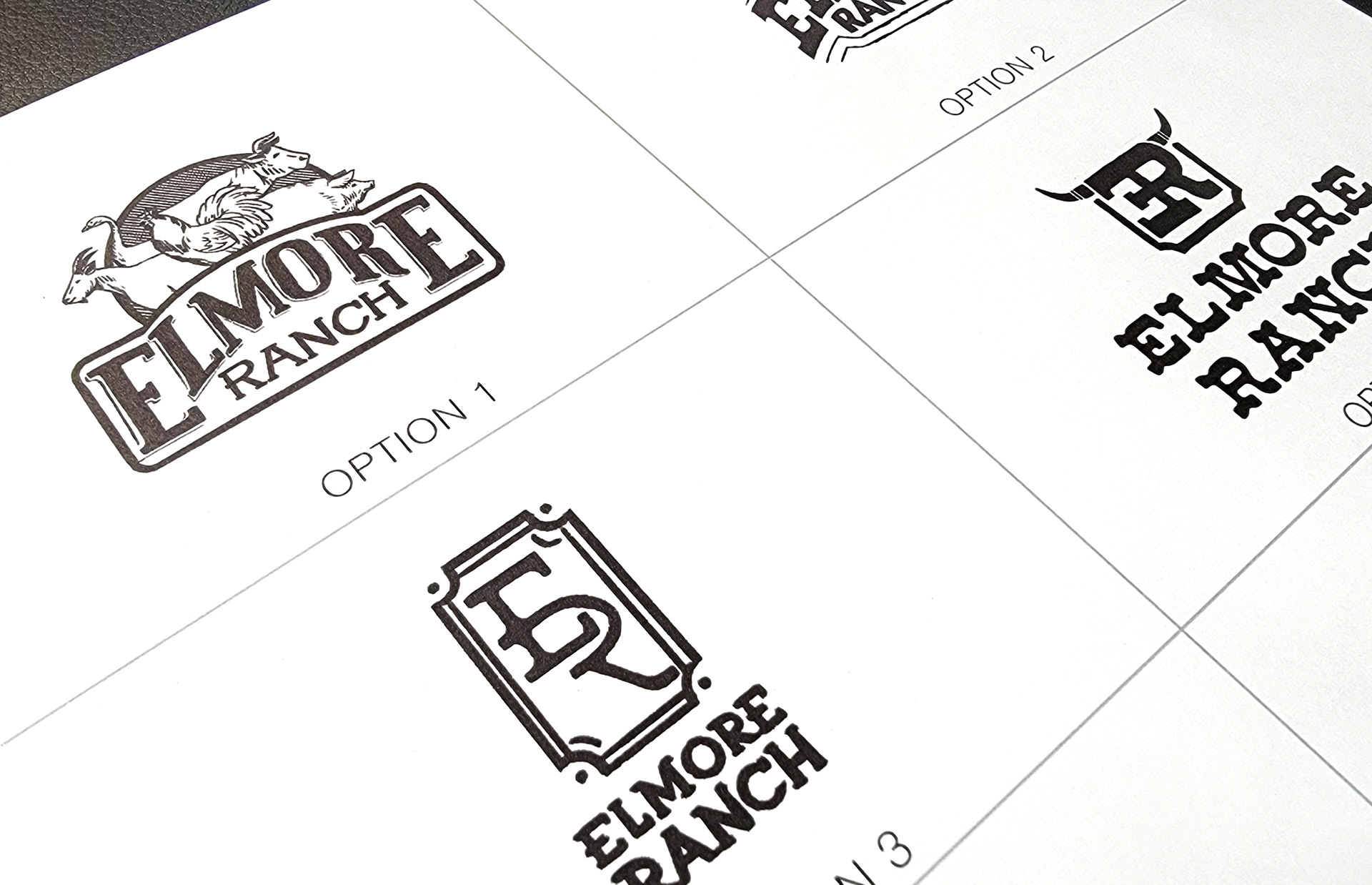 Concepts Upon Concepts
I knew I had a couple of solid ideas in mind and got to sketching out some concepts on paper, then brought my ideas into Procreate. I've never had to look at so many photos of farm animals for visual reference in my life, but it was great practice! Additionally, Amanda had some ideas of her own that she wanted to see drawn out. I selected a couple of fonts to use in the concepts, but I altered them to fit the sizing and thickness I needed and hand drew them with Procreate as well.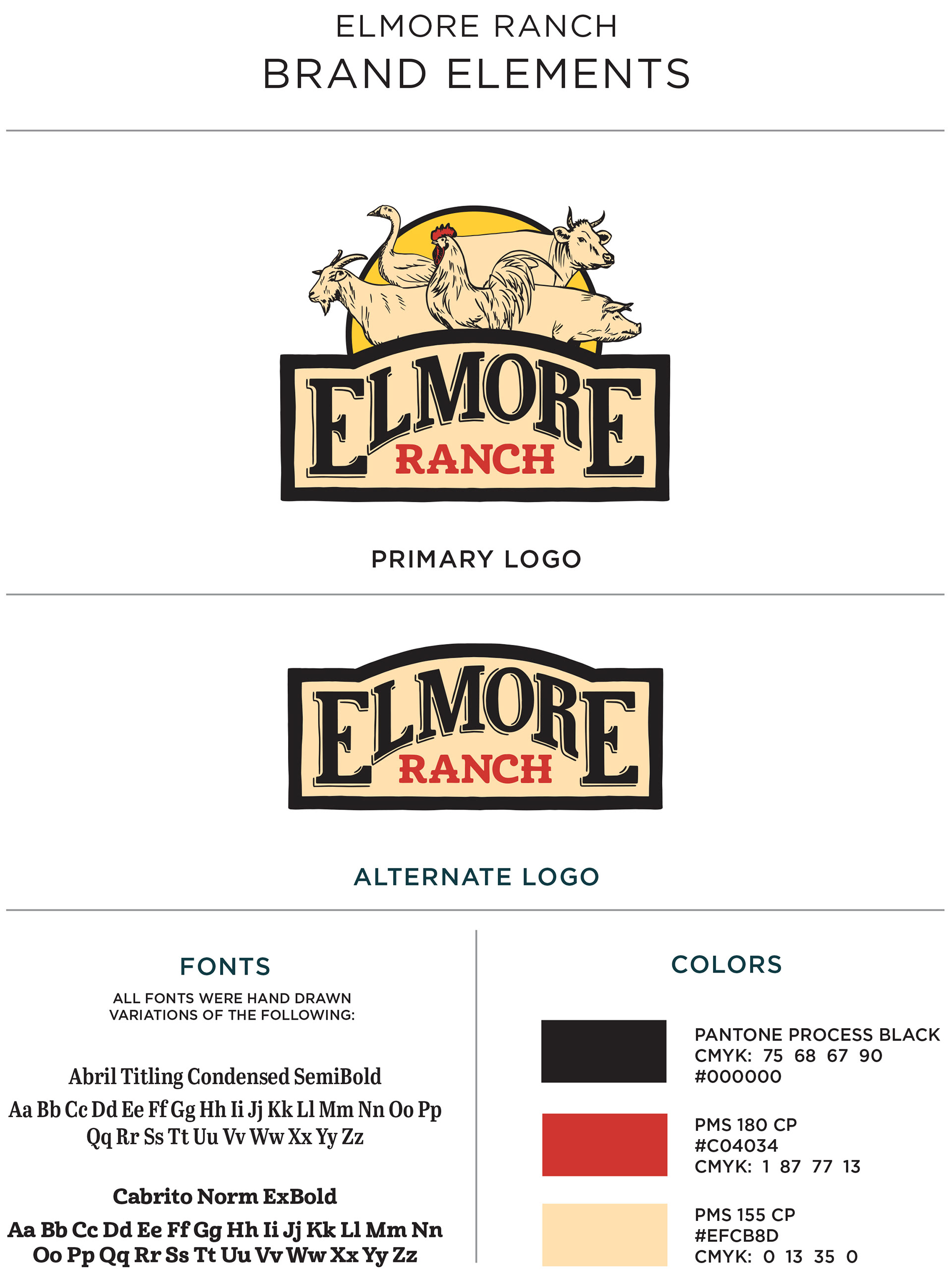 A Winning Concept with a Farm Flair
After Amanda selected a concept from multiple options I presented to her, a color palette was developed, and logo files were delivered to her. She has gone on to print out her own product labels with this logo on all of her products, added it to her website and Facebook pages, and continues to grow and expand her business.